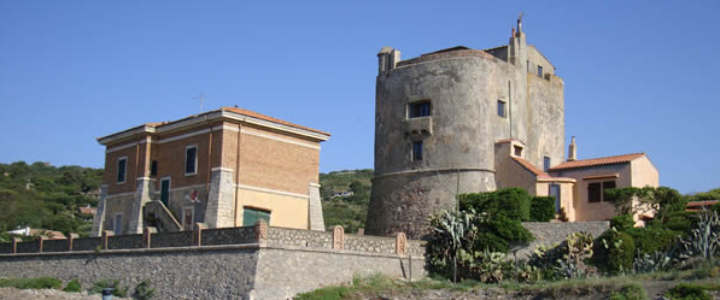 The "Basilica di San Biagio" is set on the Ansedonia promontory, in the municipality of Orbetello, in a position overlooking the sea in a private complex, not far from the characteristic slit of the Queen.
The tower was built in medieval times as a watch tower along the coastal stretch south of the Ansedonia promontory.
In the second half of the sixteenth century the property passed to the Spaniards and  they integrated it in the coastal defense system of the State of Presidii; in the same period  were made extension works and further fortifications to the complex to make it more functional.
However, in later centuries there was a gradual disposal of the tower, considered less strategic than those nearby; It was the beginning of a slow and inexorable decline of coastal forts.
In the last century, its incorporation within a private complex has helped to save and preserve its dignity.