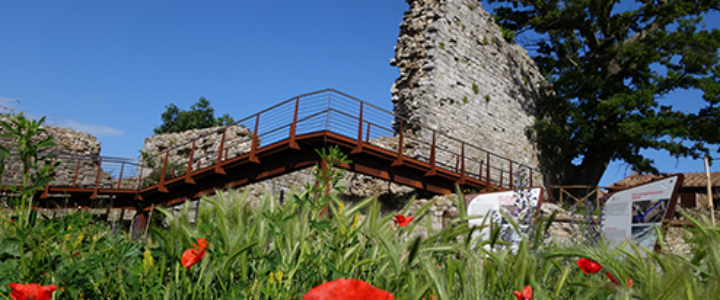 Some Archeological researches at the Rocca degli Alberti complex, conducted between 2005 and 2010 by Siena University, have brought to light a complex series of material activities, which began with an old village dedicated to agricolture and continued until the last signs of aristocratic dominion, with the construction of the palace and adjacent buildings.
These researches were carried out within the context of the projects in the area of the Colline Metallifere, a zone that was intensely exploited in the centuries of the Middle Ages, especially in relation to metals used to make coinage.
These metals were the main source of interest for the political  powers, and they stimulated the foundation of important castles and ecclesiastical sites, such as the castles of Montieri and Gerfalco, of Cugnano and Rocchette Pannocchieschi.
---