Archeopark
The discovery of the site of "La Biagiola" in 2004, by the voluntary Association "Gruppo Archeologico Torinese" (GAT) is of utmost importance: it is, infact, a testimony of the lesser-known aspects of Sovana history.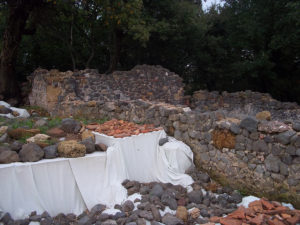 The site, in fact, has the peculiarity of its multilayer stratification:a Roman Villa grew over a late Etruscan settlement; afterwards, the Roman facilities were re-used by Lombard group during the early middle ages, when the site was turned into a cemetery.
Those graves, that have already been excavated, contained precious and interesting goods.
For informations: www.culturaterritorio.org