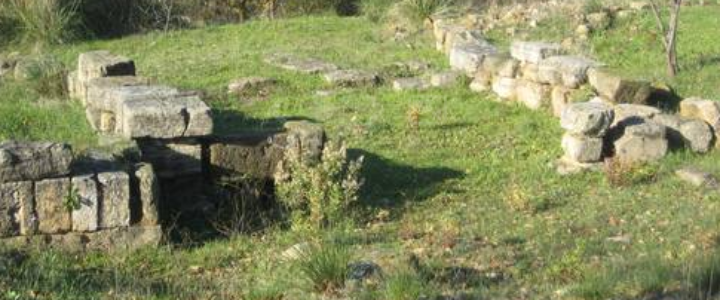 The site on which was built the fortified settlement of Ghiaccioforte, late fourth century BC, was used as a rural sanctuary in the Archaic period.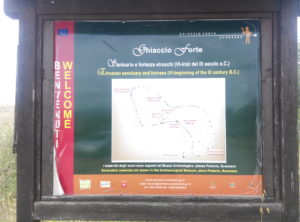 Its location, on the right bank of the Albegna valley, was strategic for the control of the territory of Vulci, at a time when the pressure of the Romans grew stronger. The Roman conquest of the Etruscan city of Vulci, which occurred in 280 BC, decreed the end of the town of Ghiaccioforte, which was destroyed and never rebuilt.
The excavations have yielded numerous ceramic artefacts, pottery and metal tools, most of these materials are exposed in the Archaelogical  museum ,place Pretorio, ScansanoScansano.