The city of "Cosa" is on the coast of the Tyrrhenian Sea on a rocky promontory (114 m. above the sea), where today is located the town of Ansedonia,. The ancient city included two heights, east and south, separated by the Argentario.

The colony of Cosa, was founded by the Romans in 273 BC after the defeat of the allied forces of the Etruscan city of Volsinii and Vulci (280 BC) and the sale of most of the Vulci territory, including the coastal strip. The new Latin colony of Cosa was going to control a large geographical area of about 550 sq km.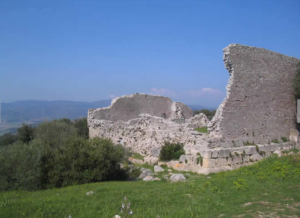 The name was derived, according to some, from the oldest Cusi or Cusia (a small Etruscan center placed on the site of Orbetello).

Museo Archeologico Nazionale di Cosa
WINTER TIME:
Open every day
with the public time 08.30- 16:30
Closing days:
Friday, January 1, 2016
Sunday January 10,17,24,31
Sunday 21st and 28 February
SUMMER HOURS (1 April to 24 October 2016)
Open every day
with time to the public 10.15- 18:30
Charter of Quality of Services
Tickets: full price € 2.00 – reduced € 1.00 (for EU citizens aged between 19 and 25 years and for in-service teachers in state schools, on presentation of the document certifying).
free entry for citizens of the European Union until the age of eighteen years.
Free admission on the first Sunday of the month.
Info
Museo Archeologico Nazionale di Cosa
Direttore: Dott.ssa Valentina Leonini
Via delle Ginestre snc Fraz. Ansedonia – GR
Tel/Fax: 0564 – 881421
ans03