The visit to the Archaeological Museum allows us to retrace, step by step, the history of settlement in the territory of Massa Marittima from the lower Palaeolithic to the Etruscan times.

The ground floor of the museum is devoted to prehistory and collects the many artefacts found in the numerous caves in the area, demonstrating the considerable attendance occurred in prehistoric times

From 2004 to illustrate, especially to younger visitors, the life of men who inhabited our territory, was created a new high-impact set-up: two reconstructions of prehistoric caves in natural size that represent the man-cave like real relationship
He had lived in prehistoric times.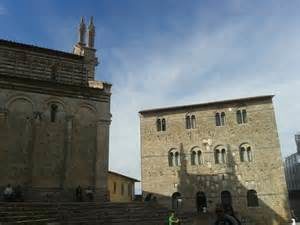 There is also a section dedicated to the so called "archeospeleologia".
Of particular importance, a niche on the ground floor houses the stele found in the nearby town of Vado all'Arancio.
On the first floor we can find the Etruscan section, which houses relics from the excavations that have been made, over many years, to the nearby lake dell'Accesa.
Here were unearthed several graves and an Etruscan settlement of considerable importance.
Currently you can visit an exhibition on the Etruscan banquet and symposium.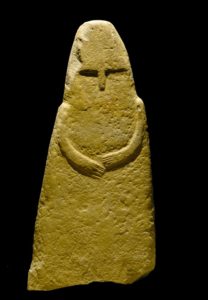 OPENING TIME
from April to October: 10:00 to 12:30 / 15:30 to 19:00

from November to March: 10:00 to 12:30 / 15:00 to 17:00

Closed on Monday
ENTRY TICKETS

Full price: € 3.00

Reduced: € 2.00

Archaeological Museum + Tower of Candlestick: € 5.00
ABOUT

Tel. 0566.902289

e-mail