Fattoria La Maliosa-organic farming in Tuscany
Fattoria La Maliosa is a 160-hectare farm in the Maremman hills made up of arable lands, vineyards, olive trees and forests. It produces authentic natural wines, extra virgin olive oils and honey. The products hold the BioUe, Vegan and Kosher (olive oils/honey) certifications.
It's here that Antonella Manuli has implemented a project based on quality, beauty and environmental wellbeing with complete respect for the territory and its originality.
SUSTAINABILITY
The location of the farm in a mainly wooded territory, with limited anthropic activity, either residential or agricultural for dozens of kilometres, was a deliberate decision.
Sustainability is a choice we made from the beginning : we limit mechanical work, use organic soil cover techniques (mulching) and develop a pest management defence that's in harmony with the environment.
We conscientiously look after the natural resources, adopting techniques that favour the preservation of organic material in the soil, to improve the farm and water conservation.
To promote scientific data about soil quality, since 2013, La Maliosa has a collaboration with the Florence CRA-ABP,  – an organisation that researches agrobiology and soil science.
ANTONELLA MANULI
Raised in Italy, Switzerland and the United States, she finished her university studies in California, where she met and shared in the Organic Movement's values. She returned to Italy to work in the finance industry before landing in the Tuscan Maremma and running, for ten years, the Terme di Saturnia.
Besotted with the Maremma and its environmental characteristics, she searched for land to, piece by piece, put together her organic farm.
LORENZO CORINO

Lorenzo Corino is a vineyard man. Agronomist and researcher, author and co-author of more than 90 technical and scientific publications on the subject of wine. He has also frequently collaborated with Italian and international institutions, regional governments, consortiums, associations and producers. He is a strong supporter of farming in closer harmony with the rural world and with particular attention to sustainable management methods. He believes we must rethink how winemaking and enology is done in Italy, and maintains that we must have greater respect for environmental and ethical values. Within this is most definitely a commitment to the better use of renewable energy. His mindset is linked to the value of soil capital and the surrounding environment, as well as its optimal use to increase the health properties of its fruits. He began running the winemaking project at Fattoria La Maliosa in 2013.

PRODUCTS
Products sale

and tastings
Open from 10.00 to 13.00  Mon/ Sat – Closed January

Or on reservation everyday by telephone at +39 327-1860416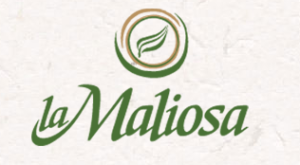 Fattoria La Maliosa Loc. Podere Monte Cavallo
58014 MANCIANO (GR) Italia
---