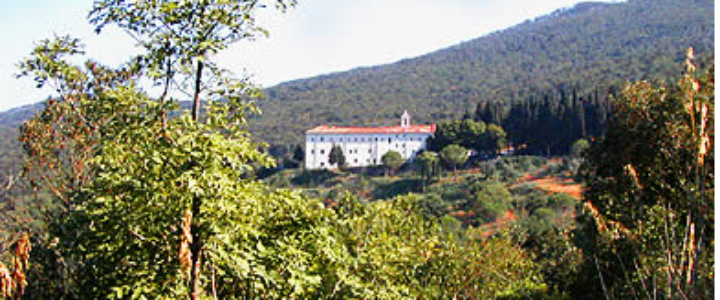 Maremma In the eighteenth century, dominated by pirates, malaria and an atmosphere of silence and death, St. Paul of the Cross wanted to launch a "challenge" by building a convent which would have been, over time, a sign of civilization and spirituality. History has it that it was on Good to draw on the ground with the simple pattern stick (a rectangle) of the church, devoted to poverty and austerity, as he wanted his rule that, at the same time, did not disdain any "precious ornament of raising majesty and decency to the divine worship. "

From the simplest path of the founder, in repeated interventions, they landed, around the end of '700, the present church and the initial nucleus of poor cells, there was, a century later, the bastion overlooking the Aurelia from Ansedonia Albinia . The core arose when the saint lived, thanks to the recent renovation, is quite recognizable and usable today. Even the church was returned to the homogeneity that was given, in 1780/82, the "master builder" Michele Rusconi.
Charming place and isolated. It 'also home welcome for meditation and reflection.

It is worthwhile to admire the beautiful view from the top.
The monastery and a simple structure.
you can even go further,

even to the Cross

and

even higher

up the antennas.
The road, narrow

and winding

, but

well asphalted

.