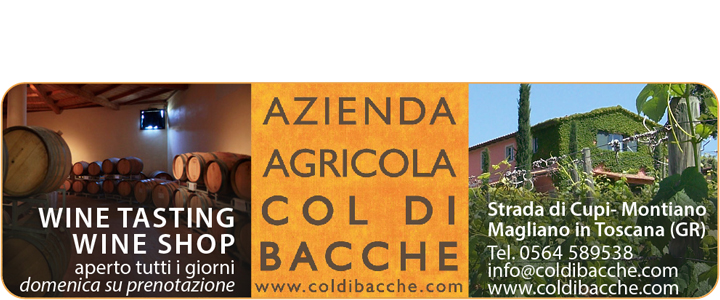 In the yer of 1997, Alberto Carnasciali and his wife Franca Buzzegoli , bought a plot of land of roughly 15 hectares, in the municipality of Magliano in Tuscany (Grosseto) with the intent of creating a winery in an area that is adapted for high quality red wines but not completely discovered yet. The business is situated on the outskirts of the wildlife park of Maremma on a hill pointing towards the south-east, with soil of chalky origin predominantly sandy.
Immediately after the purchase work began on the ground for the creation of the vineyards that have been placed at an altitude that goes from 170 m up till 260 m above sea level and they cover a surface area of roughly 13 hectares with a plant density of roughly 5.300 plants per hectare.
Since the beginning the company choice has been based on Morellino of Scansano considering that the company is located in one of the areas most adapted for the production of Morellino ( the wine passed from D.O.C. to D.O.C.G. after the grape harvest in 2007 ) dedicating more than 8 (hectares) of vineyard for this, while in the remaining part Merlot and Cabaret Sauvignon grapes are planted for the production of I.G.T. Maremma Tuscany "Cupinero".
OUR TASTINGS
BASIC TASTING

 – € 10pp


Bianco Vermentino + Morellino Col di Bacche + Igt Toscano (Campo Amarene) accompanied with breadsticks



.

TASTING 5 WINES

 – € 15pp


Bianco Vermentino + Morellino Col di Bacche + Igt Toscano Merlot + Igt Toscano (Campo Amarene) + Riserva Morellino (Rovente)
Acompanied with breadsticks



.
Azienda agricola COL DI BACCHE || coordinateGPS|| SitoWeb||
Strada di Cupi Montiano – Magliano in Toscana
Franca- +39 333.8520492   Alberto – +39 335.8328910