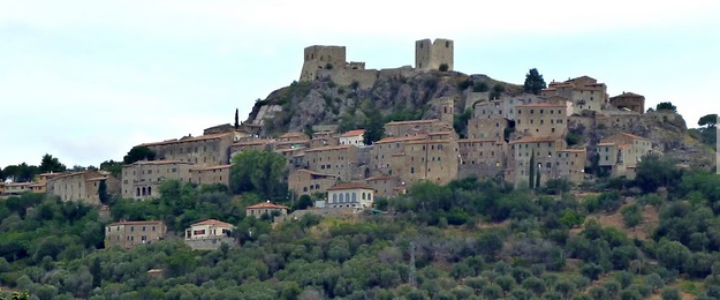 The history of Vetulonia begins between the tenth and eleventh centuries BC then in the final period of the Iron Age and the beginning of the Villanovan – Etruscan period.
Here two distinct Villanovan groups erected their huts.
Their tombs and the findings of Poggio della Guardia, Poggio Birbe, Poggio al Bello, Colle Baroncio and Costa delle Dupiane bear witness to this.
Compared to the numerous tombs, the discoveries of the inhabited center are decidedly modest, even if it is necessary to consider that many of the original dwellings are still buried under the houses inhabited by the current population.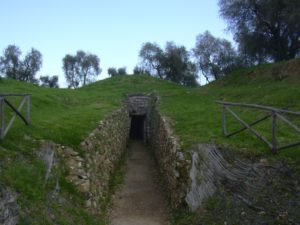 During the visit to Vetulonia you can start with the monumental Etruscan tombs found at the foot of the hill that is home to the city, which can be reached by taking the Via dei Sepolcri, a well-marked dirt road. You will immediately find the Tomba del Belvedere; then the Tomba della Pietrera, from which the statue of Pietrera comes from, built in 630 BC it is one of the oldest examples of Etruscan monumental sculpture. Continuing along the way of the tombs you will find the Tomba del diavolino II (remember that the Tomb of the Diavolino I was dismantled in the late 1800s and rebuilt in the garden of the Archaeological Museum of Florence) and finally the Tomb of the Golden Fibula. These tombs date back to the VII – VI century. B.C. and during the excavations came true treasures: masterpieces of jewelry, oriental vases, chariots, helmets, greaves, shields, spears, statues, gold and silver coins bearing the ancient name Vatl (Vatluna was the toponym Etruscan).