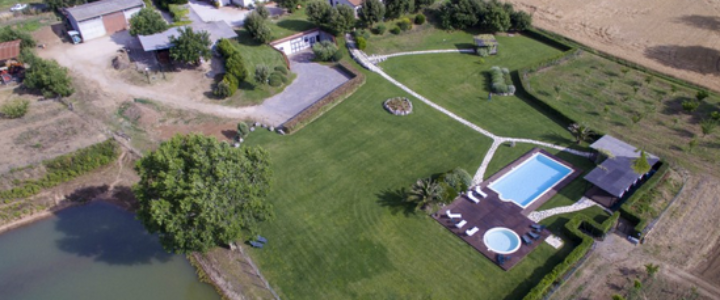 The company came into being in 1954, after the land reforms promoted by the Maremma council. Before this reform, in the area of Maremma, there were a few land owners with large allotments, nearly all descendants of noble families who, for better or worse, had made their mark on the history of this region.
The Maremma council expropriated certain parts of the land from each of these owners and gave life to the flourishing of small companies who had allowed, finally, a life of dignity to many families.
After having developed and reformed the company from the original owners, we became aware of the fact that there was enough space for a real agritourism experience, or rather a place in which people could live in contact with the marvellous, uncontaminated nature of the place, and appreciate the techniques of cultivating and harvesting the products of the land. Agritourism remains the open door to our family, history, tradition, culture and cuisine of the area.
The accommodation is composed of rooms with private bathroom, television and ceiling fan. Both the double and the triple rooms have the option of adding another bed. Rooms are cleaned daily and sheets are changed twice per week. The rooms are available from 11.30 a.m onwards and must be vacated by 10.30 a.m.
In the first few years following the year 2000, the owners, Rossano and Claudia, decided to build the farm accommodation to allow nature lovers to appreciate nature's rhythms – to see the ear of wheat or the grapes mature.The surrounding area is full of reminders of its history, the medieval villages, the castle of the Corsini princes and many Etruscan sites. The farm accommodation is surrounded by a large garden, overlooked by an oak tree which is more than 300 years old, and is composed of rooms with private bathroom and a swimming pool.
The evening meal can be taken on the farm, sampling the vegetables and meat produced on the farm or in the surrounding area.
THE FARM
The farm was established in 1954 in the heart of the Tuscan Maremma.The land is used to grow cereals and to cultivate olive trees to produce extra virgin olive oil I.G.P and vineyards for the production of Morellino di Scansano wine D.O.C.G. Fruit and vegetables are also produced for the farmhouse kitchen.
virgin olive oil I.G.P and vineyards for the p
Agriturismo I Tre Fossi
Loc. S. Andrea- Magliano in Toscana (Gr)
Tel. +39 0564-592491
Mob. +39  335-7776675
+39  335-6252895